Jamtaba
Play online for free with other musicians!
What I need to play?
You can play/sing using the built-in microphone from your computer (most laptops today come equipped with these microphones). If using the built-in microphone of your notebook also use the headphones for not having feedback problems.
You can also plug in your guitar, bass or keyboard in line input from your computer. Generally this entry is very close to the connector for the headphones. In this case you will probably need a plug adapter.
Additionally, you can also use an audio interface with Jamtaba for high quality sound.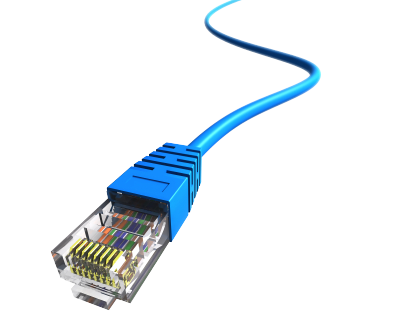 Important!
Whenever possible use a cable
network
when using the
Jamtaba
. Using the network cable instead of wireless
you should be able to play with less delay and with superior sound quality. Using a cable network
the experience of playing online with musicians who are closest to you can be very similar to "play live".
Download

Windows
Mac (Soon)
VST
To use Jamtaba as a VST plugin you need to configure your DAW (Sonar, Cubase, Reaper, etc.) to search the directory where Jamtaba is installed. Open Jamtaba and click the menu option that displays the installation directory. Next configure your DAW to search for VST plugins in the Jamtaba install directory, so your DAW will be able to find the Jamtaba. If you prefer, you can search for the Jamtaba installation directory in C:/Users/[your user name]/AppData/Roaming/jamtaba. Next, select Jamtaba in your plugins list and insert in the master track and all sounds produced inside your DAW are sended to Jamtaba.
Can I play with musicians from anywhere?
Unfortunately not in real time! The further away you are the other musicians will be more delay in the sound, making it difficult to musical performance. In practice, you can play comfortably (without delays) with musicians who are closest to you (same city or neighbour cities). The amount of delay can also vary depending on the speed of your internet connection. The Jamtaba has an option to show you only the rooms with musicians who are closest to you, minimizing the problems of delay in the sound. Another option to play in long distances is ninjam. In Jamtaba you can choose real time rooms or ninjam rooms. Ninjam rooms are not real time, and because this you can play with musicians in every country.
I'm listening my sound with a little delay. How to solve?
On the Jamtaba menu There is an option to configure audio. Use this option and try changing the buffer size to 128.
Port Forwarding!
To play with other musicians in Jamtaba computers need communicate. This may not be possible in some cases due to the configuration of your network or the networks of other musicians. When there is a problem in your network settings you enter a room in the Jamtaba to play with other musicians and can not hear their sounds.
The Solution
You need to configure your modem/router to allow your computer to communicate with the computers of the other musicians. The first and easy way is enable UpNp in your network device. If UpNp don't work you need to do a procedure known as Port Forwading . You must open the door 30.000 for the UDP protocol .
In each modem/router this configuration is done differently, so it is not possible to provide a general explanation for these procedures.
Contact
---
Send suggestions and ideas for elieserdejesus@gmail.com .
Now Virtual Stage is called Jamtaba
Why this change? The name "Jamtaba" is very easy to find in google and "Virtual Stage" is already use by other companies!
What means Jamtaba?
Jamtaba is a software developed in Brazil by Elieser A. de Jesus. The first Brazil inhabitants were Indians. In the language of the Indians the word oca means house, and the word taba means a group/bundle of houses.
In Jamtaba you can choose between several rooms/homes to jam, so you are in a taba (group of houses/rooms) dedicated to jam sessions.
Thanks to...
---
Thanks to all my musician friends who helped me testing and encouraging Jamtaba :
Tea
Doublebass
Oseias Rodrigues
Tiago Zunino
Alexandre Stoll
Fabr�cio Bortoluzzi
Micael Graciki
Jaderson Cardoso
Giovanni Sagaz
Maicon Pereira
Demmis Kohler
"Chico Preto"
Ricardo Cherubin
Fernando das Neves
Fillipi Pelz
Josimar Cordeiro
Fillipe Martineghi
Andre Luiz Maciel Santana
Alexandre Vicente
Robert Dube (BioXiD) - Robert do the first Donation to this project: